Mangawhai Concrete Foundation Specialists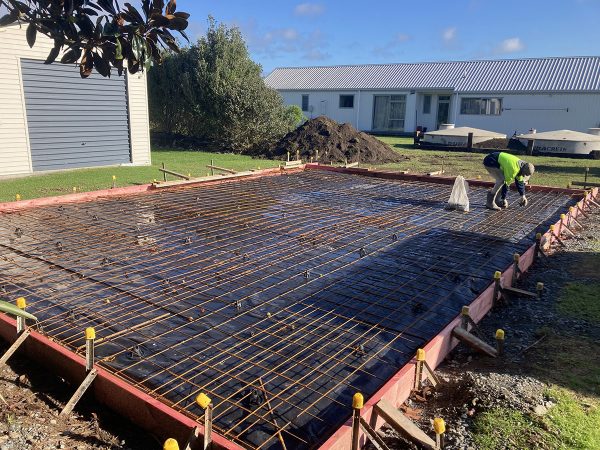 Let us get you out of the ground! We make arguably the hardest stage in the building process easy. We construct high-quality house foundations with accuracy and complete customer satisfaction in mind.
Coastal Concrete Solutions is your trusted foundation contractor in the Mangawhai area, and we pride ourselves on making the process as straightforward and easy as possible. With an innovative approach and an eye for detail, we can manage everything from your earthworks through to a finished slab ready to build on by offering a full-contract foundation construction package.
We work with group housing companies, builders, and homeowners to provide a tailored solution for each project and our team of staff and carefully selected subcontractors are experienced in all aspects of concrete foundations, whether it is a conventional concrete slab with footings in the ground or a raft slab which sits on the ground.
Contact us now to discuss your next project. We can help you with;
Earthworks
Retaining Walls
Piling
Footings / Blockwork
Conventional Foundations
RibRaft Foundations
X-Pod Foundations